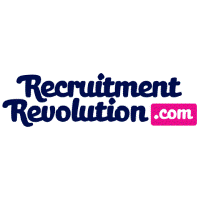 Trainee / Junior IT Sales Executive – HP, Dell & Cisco - RecruitmentRevolution.com
Stevenage, HC
Excellent opportunity for a keen and willing to learn individual to join a leader supplier of IT hardware. Immediate start available – Full Training Provided
Role Info.
Trainee / Junior IT Sales Executive – IT Hardware HP, Dell & Cisco
Stevenage, SG1 | £18,000 Basic + Commission (£6000 – £12,000 OTE)
Hours of work: 9AM – 5.30PM – Monday to Friday
About the company:
We are a global leader in providing storage infrastructure and digital consulting services. We offer businesses expert consultancy services that are designed specifically for their business's needs. The high levels of service that we achieve is emphasised by the fact that we deal with both public and private sector clients within the UK, Europe, the USA and further afield.
The Opportunity:
We are now hiring for a Junior Sales Assistant who will be quoting and dealing with the purchase mainly of HP, Dell and Cisco products. You'll be dealing with incoming sales enquiries as well as sending out mail shots and responding to queries.
As we are a compact and close knit team we are looking for a team player to cover in the office when colleagues are away and also support with packaging and distribution in our warehouse when required.
About You:
+ Some of our systems are heavy and there is some lifting work involved in the warehouse.
+ They should be fluent in English and be able to speak to customers and suppliers on the phone comfortably.
+ Ideally they should have good communication skills, be able to make decisions leading to sales.
+ A good knowledge of Microsoft Word and Excel is essential.
+ Basic IT knowledge and skills are essential
Interested? Apply here for a fast-track path to the Hiring Manager
Application notice… We take your privacy seriously. When you apply, we shall process your details and pass your application to our client for review for this vacancy only. As you might expect we may contact you by email, text or telephone. Your data is processed on the basis of our legitimate interests in fulfilling the recruitment process. Please refer to our Data Privacy Policy & Notice on our website for further details.
If you have any pre-application questions please contact us first quoting the job title & ref. Good luck, Team RR.
18,000.00 - 18,000.00 per year
+ Commission (£6000 - £12,000 OTE)