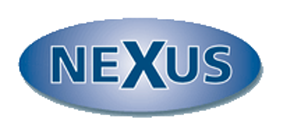 Technical Network Infrastructure Project Manager - Nexus Recruitment
Milton Keynes, HC
Technical Network Infrastructure Project Manager
The role of the IT technical Infrastructure Project Manager is to manage day to day activities to develop, deliver and support the infrastructure and upgrades needed to deliver this programme.
You will be part of the 10 people UK ICT team but be assigned to the programme on a full-time basis.
Provide technical and project management support
Define, manage, track and proactively deliver technical solutions to achieve project goals Implement technical changes and solutions into the Company's environments
Must be hands-on as a Technical Project Manager.
With good interpersonal skills that can head up the other programmes (server replacement, data centre migration, Azure, Security), and potentially have oversight of the other programmes if senior enough.
Ensure all solutions are in line with Company policies and standards
Act as interface between the project and BAU support team
Fully document all solutions and activities
You will be report to the Head of Global Infrastructure and the European IT Director
Excellent communication skills, including written and verbal
You will have an understanding of ITIL, Prince 2 practices.
Must have a MCP certification along with at least 5 years experience of desktop and application rollouts
Ability to think creatively and problem solve and ability to work under pressure
Must be able to document solutions and support users through system changes
Should have effective time management and organisational skills
Ability to learn knowledge of new systems quickly and apply them in the work environment
Previous experience of supporting a school environment - desirable
Should have the following technical skills:
Microsoft Active Directory,
Office 365 administration
Windows 10 operating system
Azure Portal Microsoft
Intune uniFLOW management software
Meraki Access Points
Knowledge of SIMS.net - desirable Knowledge of education applications - desirable
The position will be based in Milton Keynes with travel to various locations in the UK.
The rate is negotiable but will be in the range £400 to £500 per day.
This is a 6 month contract assignment based in Milton Keynes.
Please send your CV along with a daily rate and availability.