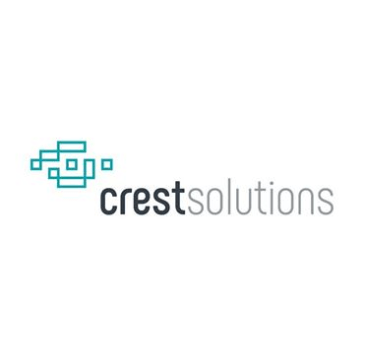 Software Developer - Crest Solutions
Corby, MID
Crest Solutions have exciting new career opportunities in our software development team. We are looking for a talented and enthusiastic Software Engineer to join our team responsible for designing, building and supporting our systems, products and tools. Joining the largest and most experienced machine vision group in Ireland, you will have the opportunity to get involved in the development and maintenance of machine vision applications, including communications with and control of industrial automation peripherals, input/output devices and other equipment. This is an exciting opportunity to work in a challenging and professional environment serving blue chip companies globally. This role is based in Ireland.

Job Title: Software Engineer
Reporting to: Engineering Manager
Job Summary: The Software Engineer requires a strong technical background and aptitude, and an ability to produce high-quality reliable code which can be deployed efficiently to our customers.
Responsibilities:
Execute full software development life cycle (SDLC)
Determine operational feasibility by evaluating the problem definition, analysing requirements and proposed solutions
Document solutions by developing functional and software design specifications, flowcharts, layouts, diagrams, charts
Provide accurate estimates and timing
Develop and write well-designed and testable code to specification
Integrate software components into a fully functional software system
Troubleshoot, debug and upgrade existing systems
Deploy programs and evaluate user feedback
Comply with project plans and industry standards
Liaise with engineering team to ensure full integration with customer systems
Maintain and improve existing codebases and peer review code changes
Liaise with colleagues to implement technical designs
Ensure that projects are completed on time, within budget and to a high quality
Candidates will preferably have previous experience with industrial automation systems and industrial vision systems
The successful candidate will be involved in the design and delivery of all aspects of the company's industrial vision and automation solutions
Requirements:
Relevant third level qualification(s) such as BSc in Computer Science, BE in Electronic Engineering
Excellent knowledge of C# and .Net Framework
MS SQL Server and T-SQL
Experience with test-driven development
Minimum 2 – 3 years relevant experience in an Agile environment
Experience using Team Foundation Server or Azure DevOps
Strong analytical and reasoning skills with an ability to visualise processes and outcomes
Strong understanding of software development, quality assurance and product delivery concepts
Proficiency in troubleshooting software issues and debugging a large codebase
Outstanding communication skills (both written and verbal) and ability to work collaboratively with multiple disciplines including in house Engineering, Operations, Quality and Product Development, partners and contractors, as well as customer IT, Validation and Operations groups
Additional Preferences:
An interest in machine vision preferably Cognex based with experience in Cognex Designer
An interest in or experience with PLCs, automated systems, embedded systems, robotics, etc.
An interest in instrumentation, electronics, electrical or mechanical engineering
An understanding of the application of software to manufacturing applications such as those involving machine vision, RFID, labeling
Why Join Crest Solutions?
In Crest Solutions we understand that our people are our greatest asset. For this reason and many others, we take care of them. The team in Crest Solutions benefits from a Total Rewards package. This includes great personal benefits and professional growth opportunities. An example of what is offered to our team members is as follows:
Competitive salary
Full healthcare cover, leave benefits, life assurance, flexi-time and pension scheme
A varied and exciting career with Crest Solutions with opportunities to work in a cutting-edge, innovative technological environment
A structured approach to professional development opportunities with an educational assistance program
To view this and other opportunities, visit our website www.crestsolutions.ie
To apply email a cover letter and CV through the Apply Button
Parking
Maternity/Paternity Paid Leave
Work From Home
Paid Holidays
Employee Events
Performance bonus
Flexible Schedules
Life Insurance
Professional Development