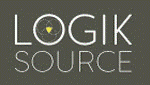 Senior Firmware Engineer - LOGIK SOURCE LIMITED
Southampton, Southern SO16 7NS
Based in Southampton, the Senior Embedded Software Engineer/ Firmware Engineer will be joining a successful start-up, working on the development of high-speed optical technologies.

With many responsibilities, you will be involved in many aspects of the firmware development, for complex high-speed products. A successful candidate will be focused on the design & implementation of this, covering a full life-cycle. Other responsibilities include supporting customers with design-in activity and generating supporting documentation.

The Embedded Software Engineer/ Firmware Engineer will have a good, relevant degree, with a background in the following:
- An ability to conduct Firmware development & debugging, troubleshooting at various levels.
- In-depth knowledge of embedded development tools (Such as Keil).
- Firmware high & low-level design, version control, implementation & user guides
- Some VHDL/Verilog/C++/Perl/Python programming skills would be advantageous.
This is a unique chance to be part of an experienced, multi-disciplined team. The position comes with an attractive benefits package, which includes competitive salary, significant share option allocation, contributory pension and relocation assistance.
£45,000.00 - £60,000.00 per year