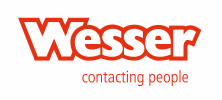 Customer Service / Sales Assistant experience? - Wesser Limited
Guildford, HC GU1 1ER
Charity Fundraiser opportunities available – Previous customer service / sales assistant experience will really help you hit the ground running. Are you a confident, chatty person that loves talking to people?
We are seeking people who are looking for their next step up in their career. With Wesser, we can show you how to harness your hard-earned skills in your previous sales / customer service assistant roles and utilise them in a way that can really help you take your earning potential and career satisfaction to the next level.
We are looking to recruit Door to Door charity fundraisers to join our live-in fundraising teams and talk to the public about the great work our charities are doing. You'll be responsible for engaging members of the public on their doorstep asking them to commit to a regular donation for our Charity partners via direct debit. It really is that simple!
As part of the Wesser family, you not only earn a superb basic wage, you can also earn industry leading bonuses. We also provide full training to make sure you are fully comfortable in the field.
What we offer:
£10.00 per hour basic
Subsidised accommodation provided
35 hour/5 day working week (Monday to Friday)
Team company car
Company pension scheme
Industry leading career development program
Refer a friend scheme – Earn up to £250 per person you recommend!
About Wesser and our charity partners:
Since 1968 Wesser has been fundraising on behalf of the world's best-known charities. Today is no different with over 25 global charities supported by our fundraising teams across Europe. In the UK we support the lifesaving work of London's Air Ambulance, St John Ambulance, St John Cymru Wales and St Andrews First Aid, all of which are renowned for delivering lifesaving services.
Apply Now – You will be directed to a quick and simple online application form. All successful applicants will be contacted within 48 hours.
£17,000.00 - £25,000.00 per year
+ Bonuses + Subsidized Accommodation + Company Car + Pension