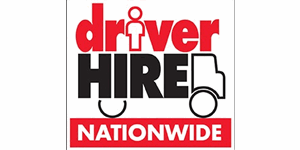 7.5T HGV Driver (s) Wanted - DriverHire Slough
Slough, HC SL30AY
7.5T HGV Driver (s) Wanted - September Start Date
Driver Hire Slough are currently looking to recruit a number of 7.5T HGV drivers to work for one of their customers located in the Slough area. The company is a well known and well respected organisation that specialise in home furniture.
As a 7.5T HGV driver working for our customer, you would be paired with a 'mate' and be expected to make deliveries to residential properties situated around the Home Counties area.
Due to the nature of the role, you would be meeting their customers face to face and you must therefore have a honest, helpful and respectful attitude. Furthermore, due to the nature of the goods being delivered, you must also be physically fit and able to lift and carry relatively heavy items.
These positions are being offered on a Monday to Friday basis, starting at 06:00. On an average day you would be finished by 16:00.
Suitable applicants must have held their 7.5T HGV (Category C1) Licence for a minimum of 12 months and have at least 90 days of commercial driving experience in a 7.5T vehicle.
We are unable to accept applicants with DR, IN or DD conviction codes on their licence.
Age restrictions also apply due to insurance restrictions.
The pay being offered is £11.00 per hr via Third Party Payroll company or via own Ltd Company.
Please apply today - these positions will be available from the start of September in preparation of their peak period.
Driver Hire / Driver Hire Slough / Van Driver / Driver / 3.5T / 3.5t Driver / Home Delivery Driver / Multi Drop / Category B / Cat B / Slough / Heathrow