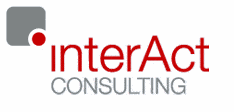 3rd Line Support Analyst - Interact Consulting Limited
Milton Keynes, HC
3rd Line Support Analyst required for busy IT team based in the south Milton Keynes area. The 3rd Line Support Analyst will be providing a range of IT Services to over 5,000 users in locations across the UK.
The 3rd Line Support Analyst will be required to provide 3rd line support for all escalated issues within established SLA's. The successful candidate will have SQL knowledge / experience, proactively monitor & maintain key systems / servers, liaising with 3rd parties to solve hardware / software issues, Update and maintain in-house knowledge base of desktop / server-related issues / fixes, strong Cisco, skype / telephony skills and be able to maintain an up-to-date knowledge of latest technology, enhancing skills and knowledge of other support teams through mentoring & training.
The 3rd Line Support Analyst must boast previous experience in a similar support role with excellent knowledge of management, maintenance and configuration of Microsoft operating systems, both Desktop and Server. You must hold strong Active Directory knowledge, strong hardware knowledge and ideally knowledge of Windows scripting, Networking, SQL and Exchange. Cisco experience is highly advantageous for this position. For this fantastic opportunity, with Microsoft training courses provided, please apply now!!
£30,000.00 - £35,000.00 per year