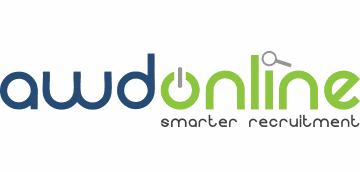 2nd / Sous Chef - AWD online
Chipping Norton, HC OX7 4DJ
2nd / Sous Chef who is an inspiring leader with excellent organisational and time-management skills is required for a 16th century, quaint Cotswold pub located in rural Oxfordshire.
SALARY: £25,000 per annum + Benefits
LOCATION: Great Tew, Oxfordshire (Around 5 miles from Chipping Norton)
JOB TYPE: Full-Time, Permanent
JOB OVERVIEW
Further to the recent exciting opening following lockdown, this 16th century, quaint Cotswold pub, located in rural Oxfordshire is currently seeking a 2nd / Sous Chef to join their great team.
As the2nd / Sous Chef you should be able to work as part of the Kitchen Management Team work with the Head Chef to maximise sales and profit, delivering every dish to the required specification, controlling all costs and ensuring all areas of compliance are adhered to. Ultimately resulting in customer service excellence to create a positive experience for all our customers.
PERSONALITY & SKILLS
As the 2nd / Sous Chef you will have the following skills:
A great team player

- Being a proactive and positive member of the Kitchen Team
Being an inspiring leader

– when you are i

n char

ge you can eng

age, excite and communicate clearly to your team to ensure they enjoy their work, and deliver outstanding food

and service to all your customers
Being organised

- the ability to plan activity an

d tasks to ensure all the key tasks of ru

nning

a great kitche

n are completed in a timely manner
Have a passion for what

you

do

- determined and tenacious and in doing so

showing the passion and drive high standards to keep growing the sales and profit of t

he pub
Being multi-skilled and flexib

le

– h

aving the abil

ity and willingness to go the extra mile, work front and back of house, and willing to do every task
CANDIDATE REQUIREMENTS
Essential
Must have previous

experience in a similar ro

le 

/ environment
A strong understanding of food safe

ty

/ H

&S practices
Experience

of

following a rigorous Covid 19 policy, risk assessments and ways of working
Desirable
Willingness to t

rain

and learn new skills
Ability to drive may be adva

ntageous
As a successful candidate you will have a great opportunity to join this successful pub, which is part of an old established family brewery, brewing beer since 1857 in Devizes.
HOW TO APPLY
To be considered for this job vacancy, please submit your CV to our Recruitment Team who will review your details. CV's of Job Applicants meeting this requirement will be submitted to our Client for consideration. By submitting your job application to us you are hereby giving us your express consent to submit your details to our Client for this purpose.
JOB REF: AWDO-P5763
Full-Time, Permanent Jobs, Careers and Vacancies. Find a new job and work in Great Tew, Oxfordshire. Multi-Job Board Advertising and CV Sourcing Recruitment Services provided by AWD online.
AWD online operates as an employment agency
awdonline | http://www.awdo.co.uk
up to 25,000.00 per year
+ Benefits