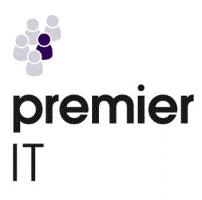 2nd Line Support Engineer - Premier Group
Leeds, Yorkshire
A market leading client of mine is looking for a 2nd Line Support Engineer to join their team in Bradford on a permanent basis.
Key Skills required of the 2nd Line Support Engineer:
•IT Support relating to technical issues involving Microsoft's core business applications and operating systems
•Support of disaster recovery solutions
•Technical support at the network level: WAN and LAN connectivity, routers, firewalls, and security
• Remote access solution implementation and support: VPN, Terminal Services, and Citrix
•Monitor the remote monitoring and management system alerts and notifications, and respond accordingly through service tickets
•System documentation maintenance and review in ConnectWise
•Communication with customers as required: keeping them informed of incident progress, notifying them of impending changes or agreed outages

Main Responsibilities of the 2nd Line Support Engineer:
•Advanced understanding of operating systems, business applications, printing systems, and network systems
•Have an understanding of:

•Exchange,
•Office 365,
•Active Directory,
•Remote desktop including remote desktop gateway,
•Windows server including 2012R2 and server 2016,
•Microsoft Office, Windows 7 and Windows 10,
•VPN,
•DNS,
•DHCP,
•Firewalls and port forwarding.

•Interpersonal skills: such as telephony skills, communication skills, active listening and customer-care
•Diagnosis skills of technical issues
•Ability to multi-task and adapt to changes quickly
•Technical awareness: ability to match resources to technical issues appropriately
•Service awareness of all organization's key IT services for which support is being provided
•Understanding of support tools, techniques, and how technology is used to provide IT services
•Typing skills to ensure quick and accurate entry of service request details
•Self-motivated with the ability to work in a fast-moving environment

The successful 2nd Line Support Engineer will be paid up to £28,000 per annum.
If interested, please apply immediately. We also offer up to £500 for successful referrals.
£24,000.00 - £28,000.00 per year