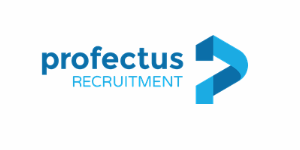 1st Line Support Engineer - Profectus Recruitment
Reading, HC RG18AJ
Profectus Recruitment are working in connection with a client based in the heart of Reading who are seeking a 1st Line Support Engineer to join there service desk team.
Ideally our client is looking for someone who has had previous commercial experience within a support role. The ideal candidate will be someone has has a get up and go attitude and is willing to beyond and above for their customers. 
Responsibilities:
- Provide email and telephone support to internal users and customers, providing an exceptional service.
- Assisting and ensuring our clients CRM system is kept up to date in a timely manner.
- Making sure all daily tasks are carried our correctly and accordingly to the right procedures within SLA's.
- Be proactive in finding new ways to improve areas of the business and bring new, fresh ideas to the relevant people.
- Documenting software features and business processes for use as knowledge base articles or customer facts sheet.
Key Skills:
- Fast Learner
- Experience in a 1st Line Support 
- Enthusiasm for technical challenges
- Previous experience within application support
- Previous experience within software support 
- Knowledge of SQL server 2003 and 2008
- Knowledge troubleshooting firewalls, DHCP, DNS, TCP/IP
- Strong knowledge of Microsoft environments
- Excellent communication skills 
- Attention to detail
- Willingness to learn
If you could see yourself doing this role and would like to be considered, please apply ASAP for immediate consideration.
£20,000.00 - £24,000.00 per year