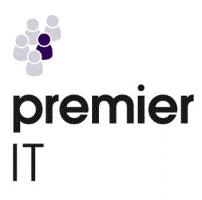 1st Line Support Engineer - Premier Group
Edinburgh, Scotland EH12EW
1st Line Support Engineer
Edinburgh
£90 - £150 per day depending on experience.
You will be responsible for providing 1st line support at our busy offices in Edinburgh. As an IT Support Engineer you will be looking after the technical needs of our staff and providing an efficient and effective service ensuring our dynamic companies can continue to thrive within their fast paced industries.  The 1st line Support Engineer will be responsible for setting up hardware, general administration of servers, updating network points, troubleshooting and generally ensuring the smooth running of our technical facilities.
Responsibilities of the 1st Line Support Engineer will be:
• IT Support (remote and onsite)
• Problem investigation
• Problem diagnosis
• Solution Implementation
• Communication with internal customer throughout process
• Escalation of problem where appropriate
• Set up of user accounts
• Proactive support – on going maintenance and monitoring of systems in accordance with appropriate plans
• Preparation of equipment and services in line with work specification and appropriate deadlines
• Implementation of hardware and services through onsite or remote work
• Ongoing documentation and updating of records regarding supported assets.
The Ideal Candidate will possess:
•Excellent Communication skills and telephone manner
•Excellent time management skills and the ability to prioritise and manage several open cases at the same time
•Ability to work autonomously and learn fast
•Ability to work as part of a team
•Possess initiative and be willing to go the extra mile
•Friendly and Approachable manner and experience in customer service, technical support experience and will held a previous client facing/desk side role position.
•A passion for IT and technology
•Good problem solving skills

Requirements:
• Experience of Microsoft operating systems (Windows XP/Vista 7, 8, 8.1, 10)
• Office 2003 –2016 (Including office 365 platform)
• Server 2008 R2 onwards
• Admin in active directory
• WSUS
• Utilizing tools like Storage Craft
• A basic knowledge of PC hardware with experience of diagnosing problems
• Good written and spoken English skills
Desirable:
• Experience of Apple Macs (we have 10+)
• Interest in new PC hardware and current trends outside of work
• Experience in Panasonic phone systems
• Experience of problem solving in Sage
• Experience of Filemaker
It is absolutely essential is that you have a positive attitude, are hardworking and really want to be part of something exciting. Please send your CV to Jncube@premierituk.com
£90.00 - £150.00 /per day